Main Benefits of Using Landscaping Services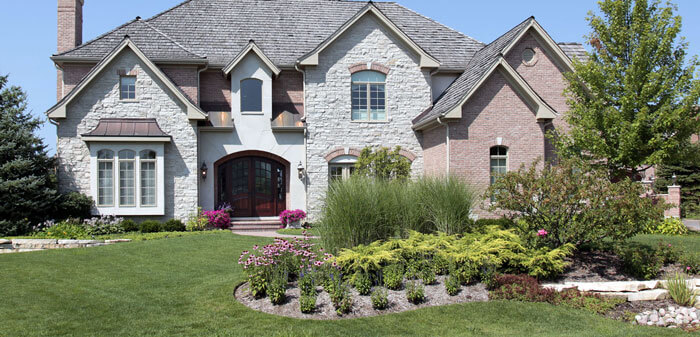 Landscape not only enhances beauty of your home but also increases its value. As such, we will be looking into some of the main benefits of having a well planned and designed landscape. We will also go through some useful tips on how to find the right firm for this task.
Top Three Benefits of Using Landscaping Services
Enhance Curb Appeal | Attract Potential Buyers | Increase in Value with Time
Enhance Curb Appeal
By utilizing landscaping services you can enhance perceived value of your house and thereby be able to claim better selling price when its time to sell the house.
Attract Potential Buyers
Proper landscaping can also be the differentiating factor between your house and other houses in the locality which are not landscaped.
Thus, you will be able to attract higher number of potential buyers and will definitely work as a unique selling point when the housing market turns very competitive.
Increase in Value with Time
Different from other types of home improvements, you will experience increase in value of your investments by investing in landscape improvements.
This happens due to the fact that with time trees as well as shrubs grow and mature, thereby enhancing aesthetic appeal of your landscape.
How to find the right service provider?
There are several things you will have to check to ensure you are hiring right firm for the task. Some of the details you will have to look into are:
Check Portfolio: You have to select a company that can do a lot more than just mow the lawn. Thus, you will have to check their portfolio to be sure that they have required experience in completing projects similar to yours.
Horticultural Experience: Landscapes generally look fabulous when installed but overtime you may find plants starting to die, wither or become very large for surrounding they are in.
You will be able to avoid these problems by using services of experts who have qualification as well as experience in subject of horticulture.
Full Service or Maintenance Firm: If you are looking for complete design as well as installation of landscape then it will be necessary to inquire whether it is a full service or a maintenance firm.
Maintenance firms would lack required resources to design as well as implement a landscape design plan in right manner. As such, you need to look for a full service company which will have required competency to perform all relevant tasks to install landscape.
If you are interested in design as well as installation of landscaped lawn at your home then you can count on JSR Enterprises, Inc. to get the task done in best possible manner.
Our experts have several years of experience in these tasks and are competent enough to create the look and feel you have envisioned for landscape at your home.
All you have to do is contact us at – (847) 987-8503 and we will send a team of experts to understand your requirements and start work.