Avoiding 3 Critical Mistakes When Hiring Professionals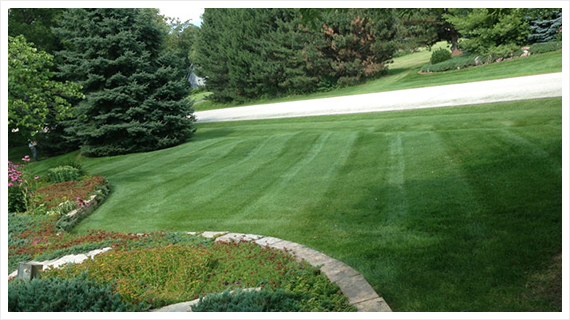 If you want to create a great looking lawn then paying attention to different aspects of lawn maintenance will be of utmost importance. Moreover, a well-planned lawn maintenance schedule can be quite helpful in fending off diseases, weeds as well as improve aesthetic appeal of your lawn. However, it will be necessary to appoint a professional firm for this task since there are many different aspects to look into it.
In this context we will look at some mistakes people make during lawn maintenance, emphasizing importance of hiring professionals for such challenging task.
Lawn Maintenance and Critical Mistakes to Avoid
Improper Mowing | Incorrect Fertilization | Too Much or Too Less Water
Mistake #1: Improper Mowing
At the time of mowing it is necessary to maintain a grass length of at least 3 inches since blades going lower than this will mean that crown will also get cut off and result in stunted growth.
Grass will be getting stressed in an attempt to compensate the loss and grow properly, which means that it will become more prone to diseases as well as weed outbreaks.
This aspect highlights importance of hiring professionals for the task since without expert knowledge you can make mistakes during mowing.
Mistake #2: Incorrect Fertilization
Generally homeowners lack necessary knowledge as well as expertise and may well utilize wrong amount or incorrect fertilizer. Some of the benefits of utilizing services of lawn maintenance professionals are that:
Experienced lawn care professionals perform required soil test for selecting a type of fertilizer that will be suitable for your lawn.
Additionally, professionals ensure that most appropriate fertilizer is used which has necessary ingredients (such as potassium, phosphorous, nitrogen, etc.).
Experts also make sure that recommended rate for application of fertilizers is strictly followed to maximize effectiveness of such fertilizers and to ensure your lawn doesn't get burned due to overuse.
They also know that over fertilizing (such as using fertilizers which are too rich in nitrogen) will result in higher leaf growth but will stun root growth.
Professionals are also well aware of the time of year which will be right for application of fertilizer, as for instance when grass experiences rapid growth.
Mistake #3: Too Much or Too Less Water
Proper balance matters in everything we do and is also true when it comes to watering the lawn. Too much water or too little, both can be harmful for your lawn.
Too much of water will result in fungal growth as well as carry off the nutrients and similarly too less water will also negatively affect your lawn.
Experts are well aware of these facts and ensure that:
Your lawn gets at least half inch of water on a weekly basis, particularly in growing season.
Watering is done early in the morning and avoided between ten in the morning to five in the evening since in this time period water quickly evaporates.
Experts avoid watering your lawn on frequent basis since they understand that frequent watering will discourage development of deep root system of grass.
From above details it is clear that using services of a professional firm is very important for maintaining your lawn in best possible state.
JSR Enterprises, Inc. is one such company you can rely on for this task. Our experts have required knowledge and expertise to ensure every aspect of lawn maintenance is looked into and taken care of.
Just give us a call at – (847) 987-8503 and our experts will reach your home and perform required analysis to develop a plan of action for proper maintenance of your lawn.